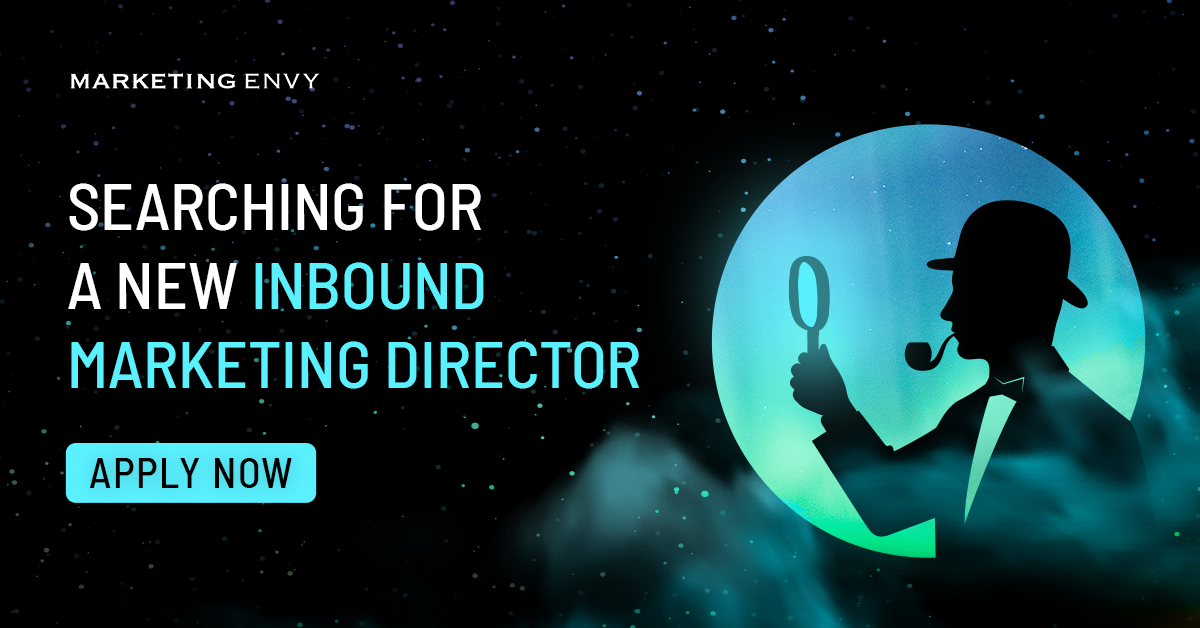 Inbound Marketing Director
Marketing Envy is looking for an Inbound Marketing Director
Let's start with our IDEAL person
Leadership skills of Churchill (without being a jerk)
Marketing instincts of Steve Jobs (without the temper)
Charisma of Oprah Winfrey (without the drama)
If that's ACTUALLY you - you should probably get checked for a narcissistic personality disorder.
BUT if it's ALMOST you… well then we might have your next big career opportunity.
We need a leader to take charge of our Inbound marketing department and continue to devise content strategies that make our clients the envy of their eco-system.
*Do not apply to this job if*
You're allergic to continuous content creativity
You prefer to stick to what you know & shy away from trying out new stuff
You don't like writing/editing in English
You collapse under pressure
You don't like happy hours with delicious food and drinks
What you will be doing

Planning, developing, implementing, and managing the inbound marketing strategy and activities for the company's clients
Mentoring, managing, and training the team of inbound marketers
Working closely with different teams to ensure client objectives are met and best of class campaigns are launched
Some hands-on marketing activities for your clients, including content management, social media and marketing automation
Building and maintaining relationships with new and ongoing clients as well as spotting upsell opportunities
Developing and implementing in-house processes that will enable the agency to scale
Researching competition and benchmarks; setting benchmarks for agency work
Measuring client ROI and KPIs
Team planning and headcount projections
Requirements:

Native English level (written & spoken) – a must
5-10 years experience in previous inbound marketing role (agency experience is a significant advantage)
Previous experience with tech content or marketing for a tech company
Understanding of the Inbound methodology and best practices
Experienced using HubSpot or other Marketing automation tools
University degree
Natural born writer with strong editing skills
Strong project management skills
Power social media user