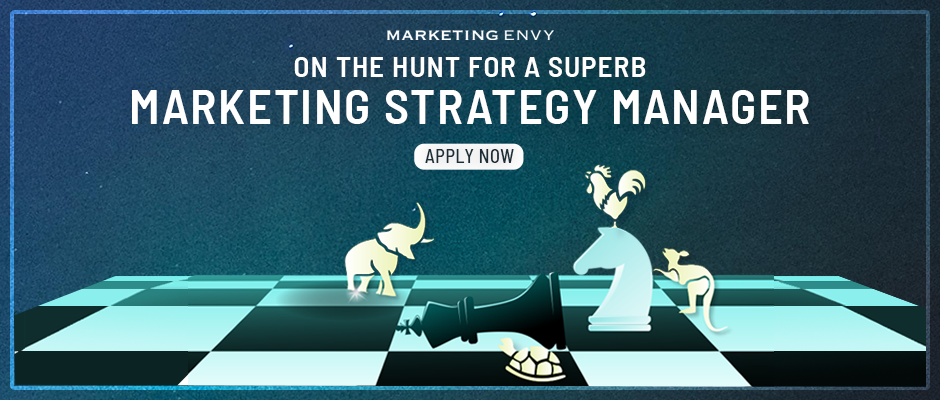 Marketing Strategy Manager
Marketing Envy is the agency that provides B2B tech companies and startups with the strategy, technology, and operations they need to launch and scale their digital marketing and RevOps activities.
Our years of experience in reaching targeted professionals mean we can humbly and confidently call ourselves the expert team! We're also a HubSpot Diamond Partner :).
If you have a passion for marketing strategy, especially digital marketing for B2B tech, and are fabulous with clients, look no further. We're on the hunt for a breakout star who will join our already-fabulous team of international inbound marketing, paid-media, and RevOps experts, in the role of team captain of sorts.
What you will be doing

The role of a strategist is pivotal to our clients' ability to achieve enviable marketing results. You will:
Own (and initiate) the clients' digital marketing strategy from research to planning how to navigate your target audience from the first touch to conversion

Advise new and existing clients during the sales process

Assume a trusted advisor role for your clients' key stakeholders

Be responsible for setting KPIs and milestones for clients in collaboration with the delivery teams (Inbound, PPC, REvOps)

You will also ensure that the Inbound, PPC, REvOps teams are on track with their goals

Contribute to quarterly strategy meetings to scale clients with new initiatives

Provide insight and feedback to management on processes and services to improve customer and team satisfaction, profitability, and innovation
Requirements:

English mother tongue; Hebrew – verbal and written proficient

5+ years experience in previous B2B tech marketing roles (agency experience is a significant advantage)

Strong leadership skills, great inter-personal communication skills, and a demonstrable capability of motivating teams into action

Significant experience in account management and project management

Strategic thinker with attention to detail

Strong analytical skills – you will be digging into tons of data

A genuine love for technology and staying on top of a rapidly changing industry

Quick learner and hard worker